Rowing News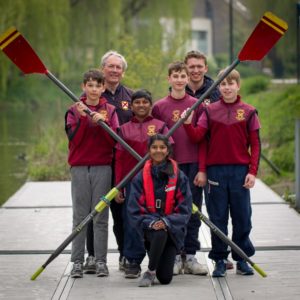 Our senior oarsmen headed to Belgium with Walton Rowing Club for their annual visit to Ghent International Regatta. The crews had the opportunity to train on a multi-lane international rowing course along with crews from other European countries and as far away as China. On race day we competed in singles, doubles and quadruple sculls and enjoyed some exciting races.
The rowing squad also found time to visit the European Space Agency where they built and launched rockets as well as trying to fly a mock-up of the Challenger space shuttle. A highlight was moon walking and the multi axis chair. As the team were based close to the WW1 battlefields,  they took the opportunity to visit the war cemeteries and also the attend the Last Post in Ypres.
A huge thanks to all the parents who joined us and helped in so many ways.